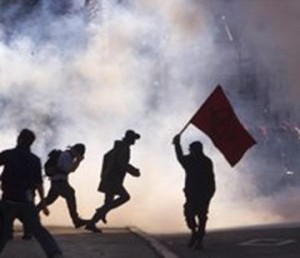 About Open University of the Left
Open University of the Left is a cooperative educational project founded in 1987 in Chicago.  OUL organizes panels and speakers on topics of interest to the left. We take a non-exclusionary, non-partisan approach, welcoming a wide range of perspectives — socialist, anarchist, communist, green, feminist, radical democrat and progressive.
This page links to our prior video programs that are viewable on our archived YouTube page.  All OUL events are free and open to the public. This site will also be used to announce upcoming Open University of Left events.  Feel free to join our Yahoo group (email announcement) list which is moderated. The yahoo group list is not intended to function as a blog. The number of announcements sent to you will be very limited – usually no more  than two or three per month.
Power to the People
Watch OUL YouTube videos here:
https://www.youtube.com/user/OpenUnivoftheLeft/
Yahoo has decided to shut down all Yahoo groups on December 15, 2020
Please click the link below to join our new google group and to continue receiving alerts about our upcoming events.
Our Facebook page is located at: